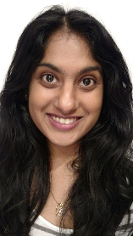 Biography:
I started as an Assistant Professor of Computer Science in the department of Electrical Engineering & Computer Science at the United States Military Academy (West Point) in July 2012. I am a member of the West Point Network Science Center, and an affiliate of the West Point Cyber Research Center. In 2015, I was selected as a finalist for the Dean's Teaching Excellence Award.
Prior to my appointment, I was a Ph.D. student and research assistant in the Department of Computer Science & Engineering at Texas A&M University. During the last year of my PhD, I was recognized as a Texas A&M University Dissertation Fellow. I completed my M.S. and B.S in Computer Science at Rensselaer Polytechnic Institute in 2008 and 2006, respectively. For academic year 2007-2008, I was recognized as a Rensselaer Master Teaching Fellow for my performance as a teaching assistant. In 2006, I was awarded a summer research grant from the CRA-W Distributed Mentoring Program (DMP).
About my research: My goal is to create novel and efficient algorithms that aid in the analysis and storage of unstructured and semi-structured data. Most of my research concentrates on generating computational methods to analyze and store biological data, particularly phylogenetic trees. My dissertation research focused on developing algorithms that enable scientists to efficiently analyze, store and share their large collections of evolutionary trees. In addition to expanding my dissertation research, I conduct and collaborate on research projects related to analyzing protein and gene networks, small HPC clusters, and parallel text mining applications. My other research interests include experimental computer science and reproducible science.